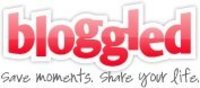 Salt Lake City, Utah (PRWEB) January 5, 2009
Bloggled.com, a service for backing up a personal blog or business blogs, wants to be your friend. The company is giving away prizes in their 'Be a Hero, Save a Blog' contest. All day on Monday, December 15, 2008 the company will hold drawings every two hours of the day. Prizes include an iPod Touch.
There are many ways to enter the drawing. Sign up free to join bloggled.com, or by friending or following Bloggled on one of their many social media profiles on the web. After signing up, each friending or follow will be an additional entry into the drawing and will increase the chances of winning.
"Bloggled.com wants to get the word out about our free blog backup. Bloggers tend to be active on social networking sites like Facebook and Twitter. To help get the word out, we're giving away an iPod Touch every two hours for one day," said Brent Ramey, Co-owner. "You can enter multiple times by doing things like signing up for Bloggled, blogging about us, or adding Bloggled as a friend on Facebook."
Winners can choose between either a Cricut
Personal Electronic Cutter Machine (valued at $ 299.00), or a 16GB iPod Touch (valued at $ 299.00). Prizes will be given between the hours of 8 a.m. MST through 8 p.m. MST.
Contestants will receive one entry into the drawing for each task they complete. Here are the ways to enter the Be a Hero, Save a Blog contest: