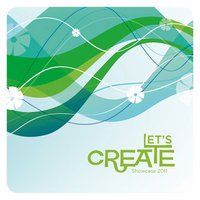 St. Cloud, Minn. (PRWEB) August 18, 2011
Creative Memories will host its biggest event of the year in Minneapolis from Aug. 18-21. Nearly 2,500 Consultants from across North America will attend Creative Memories 23rd annual Showcase convention, where they will hear groundbreaking announcements, view new products and listen to a keynote address from Creative Memories partner and entertainment TV personality Nancy ODell.
Before ODell takes the stage, she will spend an hour talking and scrapbooking with 60 lucky Consultants who earned the chance to meet her by selling the most of ODells Creative Memories products during a certain timeframe.
For more information, visit http://bit.ly/nc7EpW or the Creative Memories fan page on Facebook at http://www.facebook.com/creativememoriesofficalpage.
Showcase attendees will get to see whats ahead for the fall product campaigns, listen to compelling messages from Creative Memories executives and participate in business-building activities. They will also get all of the information on a new host opportunity and an all-new home party experience. All Creative Memories Consultants will soon be able to sell the new Cricut
Expression