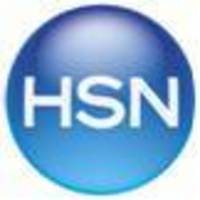 St. Petersburg, FL (PRWEB) April 5, 2010
Interactive multichannel retailer HSN announces the upcoming world launch of the Cricut
CakeTM Personal Electronic Cutter from creative technology leader Provo Craft.
Building on the tremendous success of its innovative Cricut
Personal Electronic Cutter line, Provo Craft developed this unique confectionary cutting machine for bakers and crafters alike. An electronic cutter specifically designed for decorating cakes, cupcakes, cookies and confections, Cricut
Cake will be available for sale on hsn.com beginning April 12, with an official launch on HSN on April 14, 2010 at 12:01 AM (ET).
"We are excited to partner with Provo Craft to introduce Cricut
Cake and reinforce our strategy of offering culinary crafters everywhere innovative and unique products, said Nancy Caplan, SVP of Merchandising. "Provo Craft represents the quality and innovation that customers have come to expect from HSN and the launch of this exciting new decorating device upholds that tradition."
"Launching new innovations like Cricut
Cake on HSN gives us the perfect platform to educate, market and sell our products to a highly engaged consumer," states Provo Craft Chief Marketing Officer Matt Wilburn. "Our partnership has been a successful one and we look forward to introducing other exciting products with HSN in the future."
The Cricut
Cake is an easy-to-use personal electronic cutter designed to cut gum paste, fondant and other edible materials, while providing precise, professional-looking results every time. Accompanied by the Cricut
Cake Basics cartridge, featuring hundreds of images for cake decorating, the Cricut
Cake is designed to work with pre-existing Cricut
cartridges as well as Provo Craft's Gypsy and Cricut
Design Studio software. The wide array of shapes, fonts and designs found on compatible cartridges makes the Cricut
Cake perfect for all culinary decorating occasions, including birthdays, graduations, weddings and holidays.
The machine is similar in design to the existing Cricut
cutting machine; however, specific modifications have been made; stainless steel dials, trim, cutting blade and roller, to make it safe for use with food. Additionally, the keypad features a full silicone cover to protect the screen and allow for easy clean-up.
The HSN-exclusive bundle includes the Cricut
Cake, a 12×12 food safe mat, cartridge skirt, cleaning brush, blade cleaning basket, Cake Basics cartridge, the Elegant Cake cartridge as well as icing sheets. The bundle will retail for $ 429.95.
For show times and more information about the Cricut
Cake log on to http://www.hsn.com.
About HSN

Headquartered in St. Petersburg, FL, HSN is a leading interactive multichannel network and retail destination, offering a curated assortment of exclusive products and top brand names to its customers. HSN incorporates experts, entertainment, inspiration, solutions, tips and ideas to provide an entirely unique shopping experience. At HSN, customers find exceptional selections in Health & Beauty (e.g. M. Asam, Carol's Daughter, Coty, FranBrand, FusionBeauty, Andrew Lessman's Procaps, Lancome, Perlier, Serious Skin Care, Wei East, ybf Beauty); Jewelry (e.g. Heidi Daus, Grayce by Molly Sims, R.J. Graziano, IMAN Global Chic, michaeLisa, Noir, Amedeo Scognamiglio, Tori Spelling, Signature Statement Serena Williams); Home/Lifestyle (e.g. Nate Berkus, Bissell, Colin Cowie, Dyson, Todd English, GreenPan with Thermolon, Emeril Lagasse, Joy Mangano, MoMA Design Store, Wolfgang Puck); Fashion/Accessories (e.g. American Glamour Badgley Mischka, Curations with Stefani Greenfield, Sam Edelman, Loulou de la Falaise, Chi by Carlos Falchi, Diane Gilman, "Timeless" by Naeem Khan, Adrienne Landau, Sharif); and Electronics (e.g. Canon, Gateway, GE, HP, JVC, Kodak, LG, Sony).
A leader in transactional innovation, HSN is the only retailer offering live streaming video on three screens: TV network, which broadcasts live to 93 million households in the US in HD 24/7; hsn.com, which ranks in the top 30 of the top 500 internet retailers and features 15,000 product videos; and mobile via its iPhone application. HSN customers are also able to shop via HSN's live in-flight shopping experience, which launched in late 2009. HSN, founded 32 years ago as the first shopping network, is an operating segment of HSN, Inc. (Nasdaq: HSNI).
# # #