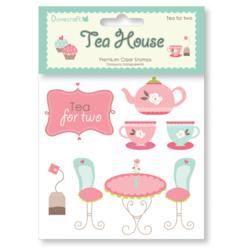 Kaysville, UT (PRWEB) June 07, 2011
Scrapalicious USA has added six new members to its design team, each with a style all her own. Scrapalicious USA provides brand-name scrapbooking and card-making materials such as preprinted paper, stickers, stamps and colored inkpads, ribbons, die cuts and more. Visitors can buy more than 21 brands for a fraction of the price offered by most retailers. Cindy Robinson, owner of Scrapalicious USA, recently held a blog hop to introduce the designers to her customers. We had a lot of fun, she said. It was like a traditional meet and greet, except that it was all done online.
The new Scrapalicious USA designers are:

Card maker Gerda Burghardt is owner of the StampFairy blog, which specializes in digistamps. As the graphic designer puts it, all her creations are hand- and mouse-made with love. Robinson noted that while Burghardt is based in Magdeburg, Germany, her designs are universal.
Abby Grimaldi of Plumas Lake, Calif., maintains six blogs: Scrapbookaholic By Abby, Scrapbookaholic is Losing It!!!, Kich N Bleus Designs, Kich N Bleus Designs Store, Scrapping Sweets by Abby, and Classes With Abby. I started scrapbooking about six years ago, she said, but recently it has become a bit of an addiction. Robinson added: When scrapbookers see her designs, theyll be addicted too!
Paper crafter Jenni Keleske, a self-proclaimed nature lover, runs the Scrappin Crafter blog. I have a passion for anything crafty, and I love to learn and share new creative concepts, she said.
Kassidy Thomas, of Clarkston, Utah, runs the Inking It Up Crazy blog. I love sharing my creations on my blog, she said.